Dr. Christopher Sabourin
Founder/CEO
Dr. Sabourin received his DDS from the University of San Francisco, one of the top dental schools in the U.S. During his time there he was elected student body president of the dental school. He received accolades including the prestigious Pierre Fauchard Award, as well as creating the school's undergraduate Endodontics certificate program. Dr. Sabourin holds a master's degree in Endodontics from the University of Washington and a second master's in human physiology from Loma Linda University. He is a member of multiple industry organizations, including the American Association of Endodontists. He designed Endodontic SuperSystems to help independent Endodontists. Creating greater efficiency in their practice, so they can get on with the business of life.
Elba Guillen
PRESIDENT
Elba has served as Endodontics SuperSystems' Manager since March 2019 and President since March 2020. In that capacity, she has coordinated the people and processes necessary to complete FlowPatterns and Endodontic SuperSystems projects by measuring project performance using appropriate system, tools, and techniques. Elba manages the company's contracts with SuperSystems' vendors, facilitating project delivery by performing risk management to minimize project risks. In addition, she handles necessary research and budgeting to help manage revenue and expenses to maintain the consistent growth of the company as well as leading the development of the company's short-and-long term strategies. Elba received her BA in Business Management and MA in Leadership and Organizational Studies from Fresno Pacific University.
Nathan Gilbert
SALES DIRECTOR
Nathan joined Endodontic SuperSystems | ESS in January 2021 as Sales Director. His diverseprofessional background includes high level sales, small business ownership, franchisedevelopment, and media management for small to mid-sized business. Nathan's unique approach tosales promotes education and brand alignment over solution selling because he understands thevalue of building long-term relationships with clients and brining real value to the table. Thisapproach has resulted in high close ratios and garnered many successful sales across severalindustries. Most recently, as a registered franchise salesperson, Nathan sold more than 100franchise units for an up-and-coming quick service restaurant concept in California. Before that, heprospected and closed 60 new clients for an independent radio broadcast group which generatedsales exceeding $800k. In his new role, Nathan is focused on educating practicing Endodontists onthe power of ESS – For the Business of Life.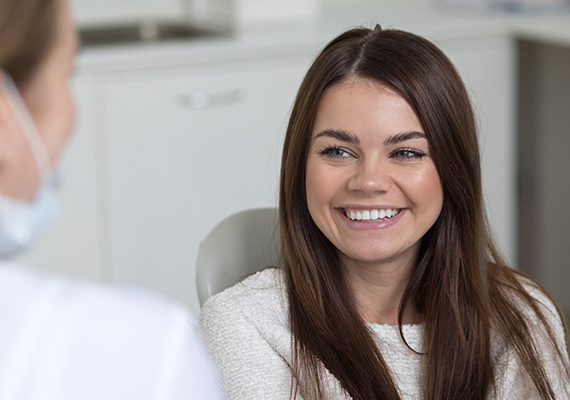 Serving Our Community
We built Endodontics SuperSystems blueprints for the business of life. It's our way of serving the Endodontic industry because we believe in the potential of the practitioners and teams in continuing to advance and serve our community. Our tools are designed to bring greater quality of life to the circle of human experience that frames your practice: to give your staff a positive, secure and professional work experience. To make your patients feel better, healthier, and to inspire lasting confidence in your practice. To enjoy your own work-life balance and give your family members the attention they deserve.
Caring for People
Endodontic SuperSystems is guided by the belief that practitioners should have access to tools that put people first, and that level up their practices based on the most successful, efficient practice models. We believe that standardized processes and workflows are crucial for businesses to run, grow and scale. Our blueprints give customers - like you - the time and mental space to do what you do best: care for people and lead.
"Dr. Sabourin has reimagined the impact of teamwork creating a model that, at its fullest implementation, allows for incredible productivity while allowing time needed for specialist level care. His concepts can be implemented across a variety of practices allowing for flexibility and customization to the unique needs of the practitioner."
Dr. Matt Nealon
Endodontist
You wouldn't build your dream house without a foundation
Witness Our Model In Action
Understand our approach by viewing one of our blueprint videos.
Schedule a Walk-Through
Learn how our comprehensive blueprint can transform your practice.