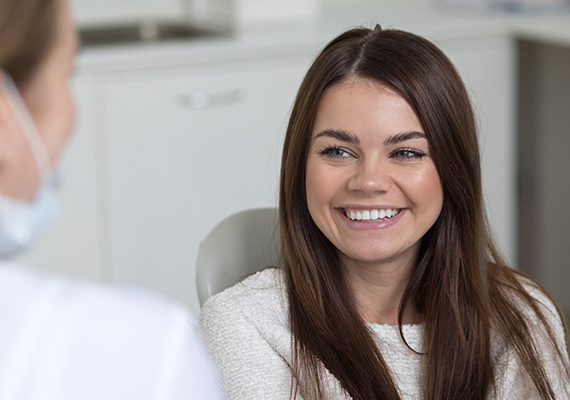 Serving the Endo Community
We built Endodontics SuperSystems (ESS) to share the customizable building blocks of high production practices. It's our way of serving small business - contributing to the potential of practitioners and teams serving our community and growing our economy. The ESS platform is designed to improve quality of life for the circle of human experience around each practice: to give endo teams a positive, secure and professional work experience. To make patients feel better, healthier, and to inspire lasting confidence in their dental professionals. To give hardworking endodontists work-life balance and time for the people in their lives.
Caring for People
ESS leadership is guided by the belief that practitioners should have access to tools that put people first, and that level up their practices based on the most efficient practice models. We believe that standardized processes and workflows are crucial for businesses to run, grow and scale. Our comprehensive platform gives endodontist customers the time and mental space to do what they do best: to care for people and to lead.
Dr. Christopher Sabourin
Founder/CEO
Dr. Sabourin received his DDS from the University of San Francisco, one of the top dental schools in the U.S. During his time there he was elected student body president of the dental school. He received accolades including the prestigious Pierre Fauchard Award, as well as creating the school's undergraduate Endodontics certificate program. Dr. Sabourin holds a master's degree in Endodontics from the University of Washington and a second master's in human physiology from Loma Linda University. He is a member of multiple industry organizations, including the American Association of Endodontists. He designed Endodontic SuperSystems to help independent Endodontists. Creating greater efficiency in their practice, so they can get on with the business of life.
Devin Brooks
Chief of Staff
Devin joined Endodontic SuperSystems | ESS in March 2021 as Chief of Staff. Devin graduated from California State University Fresno, in 2019, as a double major with degrees in finance and marketing. Through an assignment in a class, he created a product concept, which he won out of every marketing class in circulation. Devin's drive pushed him to create a prototype and ultimately a Kickstarter campaign. Devin also has a diverse background in marketing, finance, and sales. As a financial administrator, Devin brought in over 22 large business clients generating massive deposit income. Devin also has experience in marketing, creating promotions, research, and analytics that resulted in impactful growth after every campaign while at the marketing firm. In his new role, Devin is motivated to create smooth operations with coordination from Dr. Sabourin, and to drive ESS exponentially to new levels and new heights. When he is not coordinating for ESS, he enjoys trading securities, reading his bible, and exercising.
Daniel Lazaro
INFORMATION TECHNOLOGY
Dani joined Endodontic SuperSystems | ESS in January 2022. After graduating from the University of the Basque Country (Spain) with a bachelor's and master's in industrial engineering, Dani came to pursue a master's in artificial intelligence from the University of Cincinnati. Dani believes that AI and engineering have a great synergy and enjoys applying machine learning algorithms in optimization engineering problems. Dani has worked on a variety of projects; he was the Chief of Structure and Fuselage Department at the BiSKY TEAM, a rocketry team that designed the first Spanish hybrid rocket motor in 2019. Dani worked on a project for the NightRide Service at the University of Cincinnati minimizing the wait time of the customers by optimizing the allocation and routing of the cars using a combination of smart clustering and the Ant Colony algorithms. In his new role, Dani wants to keep his learning fire burning and use his multidisciplinary skillset to support the evolution and growth of ESS. In his free time, Dani loves exercising, playing the piano, and reading to feed his curiosity.
"Dr. Sabourin has reimagined the impact of teamwork creating a model that, at its fullest implementation, allows for incredible productivity while allowing time needed for specialist level care. His concepts can be implemented across a variety of practices allowing for flexibility and customization to the unique needs of the practitioner."
A Leading Endodontist
Proven DNA for the Life of Your Practice